I author crisp blogs on technology and how it's changing peoples lives. CEO & Founder, Pixelvise
Connect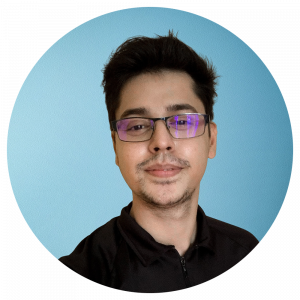 Craig Gomes
Chief Executive Officer & Founder, Pixelvise
I am a web designer, digital strategist and entrepreneur. I've pretty much always had a knack for creating something new on my own. From websites, applications, software, digital art, video games, books and drones, I've done it all. In short, designing, building, launching and scaling products and startups is my jam — right now I am specifically focusing on WordPress and web-based products.
Currently, I'm the proud Founder and CEO of Pixelvise, a creative agency helping people get their online business off the ground. Since its establishment, Pixelvise has worked with over 500+ brands, including some fine companies like Dropbox, Amazon, Google & Marriott. We're making a real difference on how millions of folks use WordPress everyday and get their businesses online.
Timeline
2010: Started learning network programming and Java.
2011: Built over 50 multiplayer video game servers for Grand Theft Auto, alongside several mods.
2012: Started learning PHP, HTML, CSS and JavaScript. During this time I built countless static websites.
2013-2014: Built several web-based apps like music players, social networks, community forums, Q&A Forums and blogs. During this time, I also learnt 3D Modelling, Animation, Rigging Texturing and Lighting. I began creating environment/level designs for video games as a freelancer.
2015: I was hired by an indie company to create a FPS video game for PC. I launched my first video game on Steam with them and then set out to build my own mobile games. During this time, I also built small websites a freelancer and invested my money into my personal projects and ideas.
2016: I realized web design had a great market. Especially, everyone during that time was using WordPress. I used this opportunity and created Pixelvise, which was mainly focused on building WordPress websites at that time.
2017: I expanded Pixelvise's client base during this period of time and worked with companies such as Dropbox, Amazon, Google & Marriott.
2018: At Pixelvise we enhanced the quality of our work and started offering new services such as branding, content writing and digital marketing.
2019: During this period of time, we developed Pixelvise into a very well-known brand in India. It had now served over 500+ clients and within 4 years we had worked on over a thousand projects. We revamped our website and services and started planning ahead on expansion.
2020: Pixelvise, was now registered as a legal business entity and we opened up our offices in Kolkata. We are now working on new products to make the internet more accessible.
2021: I am now blog about tech, I love tech – it has always fascinated me since I was a child. While blogging and making content on tech, reviews and whatever interests me – I also run my agency, Pixelvise.
Through my entrepreneurial journey, I had several failures (not-listed above). I simply learned from those and kept moving forward.
Thank you for taking the time to read this. I hope it inspires you in some way. Everything I say is from my personal experience.
On my website I write blogs about technology, video games, the internet and everything that fascinates me.
Once again, thanks a lot for taking the time to read this. I look forward to connecting with you. In all, I love what I do & I couldn't ask for more.